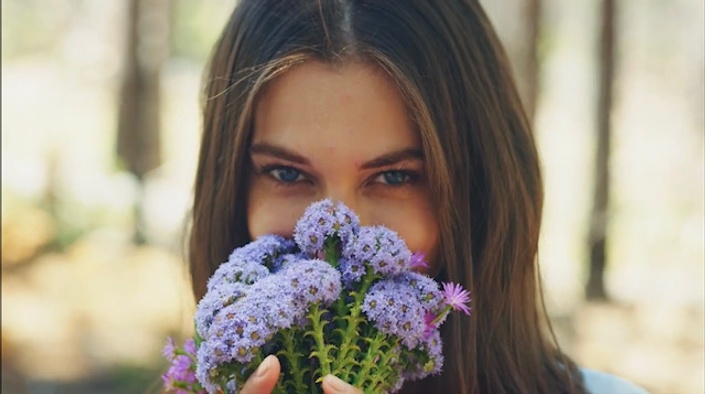 Hormone Mastery
Stress Management, Hormonal Balance & Mindset Mastery for the Modern Woman
Watch Promo
Benefits of Balanced Hormones
---
#1 Improved Sleep Quality
Optimal hormone balance allows for a deep, quality sleep, which enables you to wake up feeling refreshed and energized.
#2 Healthy Weight
Hormones work together synergistically to support our metabolism. They determine whether our food is used as fuel or stored as fat. Balanced hormones properly control the metabolism, which regulates our weight and body composition.
#3 Reduced Anxiety
Various different hormones support our mood and anxiety levels. One of the more common signs of hormonal imbalance is lowered mood and increased anxiety.
Healthy hormones allow for a calm mind, and elevated mood!
#4 Reduction in Stress Response
Do you ever feel overwhelmed, exhausted and incredibly sensitive to stress? This is most likely due to a hormone called cortisol (our stress hormone). When our hormones are balanced, our stress response normalizes, allowing you to feel energized, calm and resilient.
#5 Intimacy
A common side effect of imbalanced hormones is low sex drive. Hormones play an important role in influencing desire and passion in relationships.
#6 Digestion
Did you know that our thyroid supports stomach function? Or that cortisol can cause digestive inflammation? Maybe you also weren't aware that progesterone can cause bloating? Hormones extend well beyond our cycle and metabolism. They also influence our digestion and absorption of nutrients!
#7 Hair, Skin & Nails
Imbalanced hormones can cause skin to dry, break out and become inflammed. Hair and nails can become brittle and weak. Healthy hormone levels encourage strong nails, strong hair and a clear complexion.
Imagine having...
---
More Energy & Stamina
Quality Sleep
Optimal Digestion
Improved Skin, Hair & Nails
Your Desired Body Composition & Weight
Reduced Anxiety
Less Pain
Improved Mood
Regulated & Manageable Cycles
But more than all of that - a strong sense of self worth, confidence and sense of empowerment.
The Hormone Mastery Program urges you to take care of yourself, to have your own back and fully understand your power.

What does the Hormone Mastery Program include?
Immediate & lifetime access to the Hormone Mastery Program.

The complete Hormone Mastery Book.

Education about your hormones (sex hormones, cortisol, insulin, leptin, and thyroid hormones).

Personalized self-assessment, guidance tools and suggestions for imbalances.

My favourite sleep protocol.

Hormone Mastery meal plans, grocery lists and recipes with nutrition facts and education on each recipe.

Hormone Mastery highly effective 20 minute at-home workouts - no equipment required!
More importantly than anything else, you will also receive (this is the secret sauce):
My absolute favourite worksheets and psychological tools for challenging your belief systems, thought patterns and elevating your confidence!
These tools have changed my life completely. I am sharing them ALL with you!
My 10-minute daily ritual, which completely shifts your perspective and energizes you for the day!
These tools are ESSENTIAL for success. They allow you to shift unneccessary belief systems, develop a clear vision for yourself, break down your inner critique, release judgement, uncover your success equation, reveal your inner why, discover the messaging you cycling through and how this affects your hormones.
The psychological component of this program is ESSENTIAL for success.
If you have ever "taken care of yourself", cleaned up your diet, slept better but NOTHING shifted, this is why. It is because the messaging that is sent to your brain are controlling your hormones subconsciously. This program covers the physical components of hormonal imbalance, but more importantly it incorporates the psychology and neurology behind what is required to balance our hormones.
It is ALL completely outlined for you. There is absolutely NO guess work. This program is straight forward, proven, simple and effective!
I have condensed 15 years of education, professional and personal experience into this program.
Only highly effective and proven psychological tools, strategies, recipes, exercises and meal plans made the cut.
No more googling.
No more guessing.
Who the program is for:
This program is for women who are ready to commit.
They don't want the miracle fix, the endless bottles of products or the standardized protocol. They want real change. They want to redefine what they consider to be healthy, energized, calm and engaged.
They don't mind messy. They don't mind diving deep and they certainly don't mind examining what is really going on. They want to know their hormones, understand their unhealthy thought patterns, evaluate their lifestyle and refine their nutrition.
Ordinary is considered no longer acceptable.
They are ready to join together and commit. Commit to themselves, commit to bettering their health, evaluating their mind-set and challenging thought patterns. They are open to the research, craving to know more about their bodies, their hormones and how to take matters into their own hands.
I want to empower you with the skills required to optimize your health, now and from now on, while building a community of women who will have your back!
Who the program is not for:

It is not for someone looking for the magical pill or quick, temporary fix.
It is not for someone unwilling to evaluate what is going on at a deeper level. It is not for someone unwilling to dive in, get messy and do the dirty work. There is absolutely nothing wrong with not wanting to do that! I just want to be crystal clear on what this program is so I can manage expectations and you can make the best decision for yourself at this time.
If you are tired, overwhelmed, stressed but excited to start – then it is for you! But if you want me to tell you the fix is in a bottle or that it will only take a couple days, then you wouldn't enjoy the Hormone Mastery Program.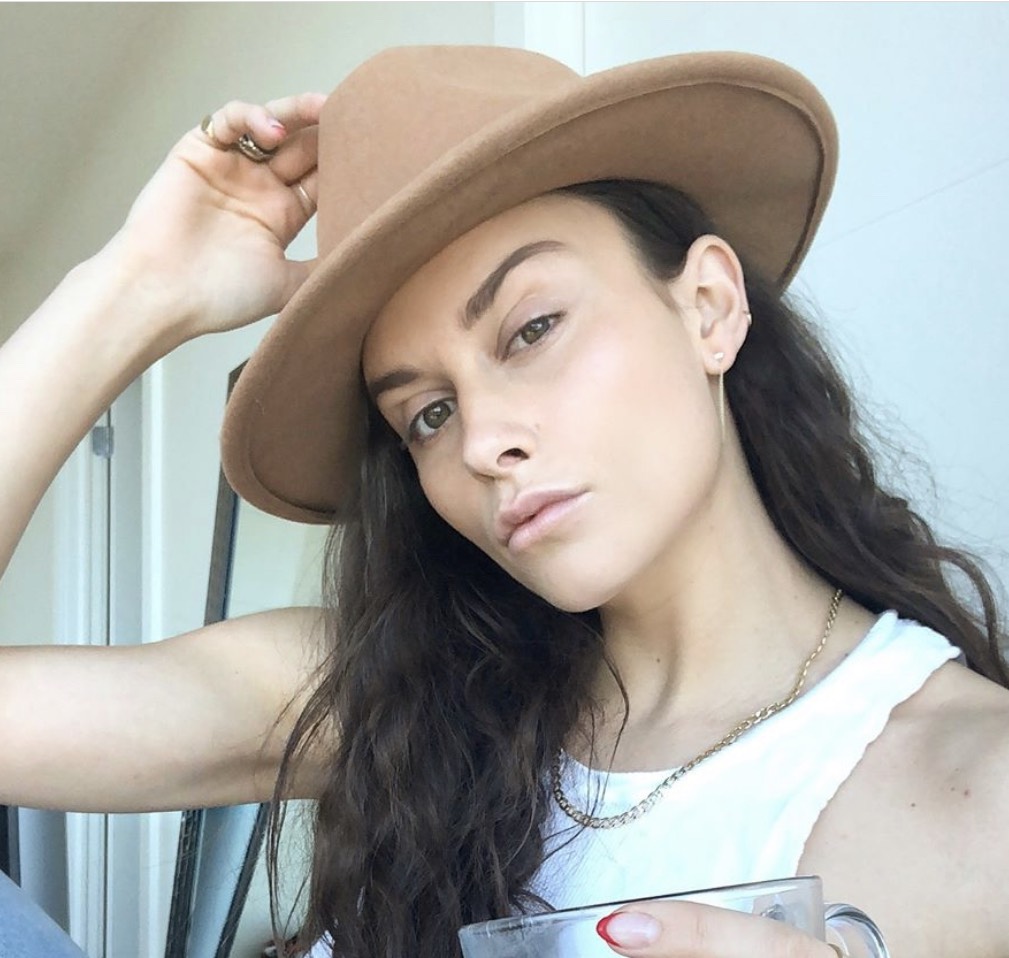 "Dr. Mallory is a voice for our generation. She captivates souls by sharing the depth of her wisdom.
She reminds us that our thoughts are not our truths. We live in an age where we're constantly told what we should be but she reminds us that with compassion that we are so much more than we could ever imagine. She reminds us that we are in complete control of our thoughts; as they determine who we are.
Dr. Mallory is changing lives and speaking a language that gives reason to how we show up. One of her many gifts is her ability to connect deeply with every day struggles and obstacles of the human experience."
- Taye Anita, Founder, SpinCo (Hailfax, Bedford & Montreal); Founder, Use Your Voice Podcast.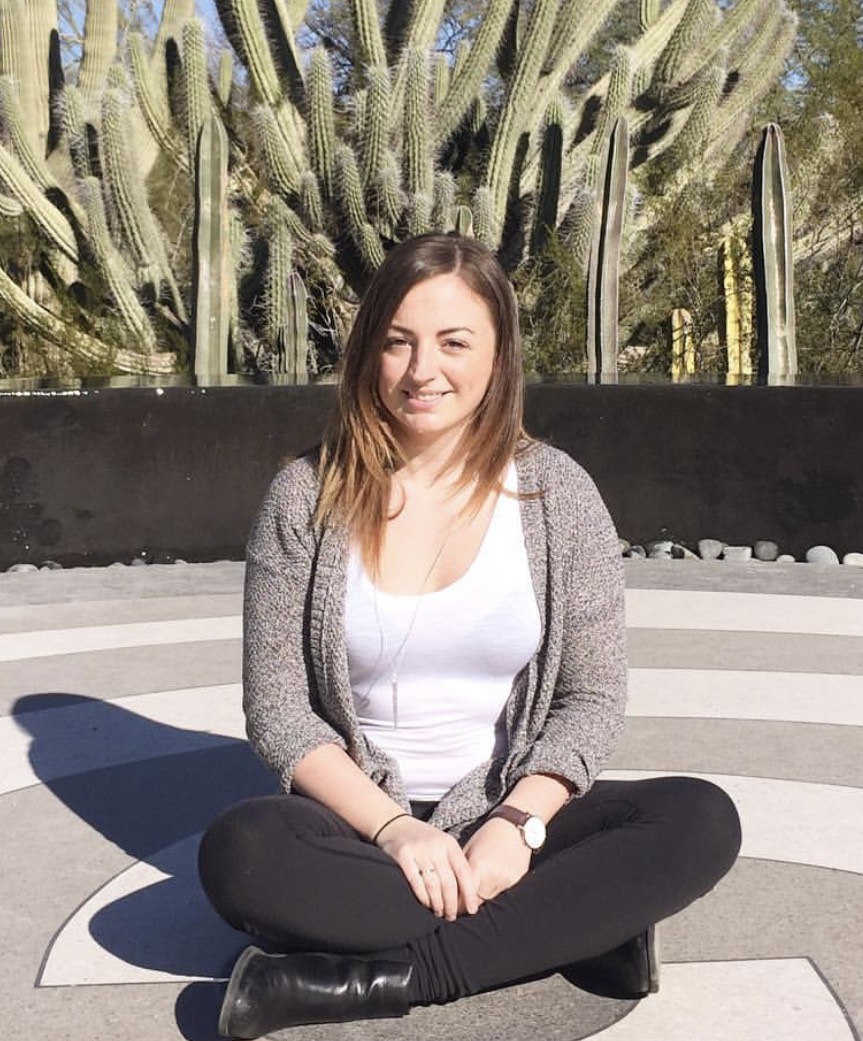 "When I first met Dr. Mal I didn't recognize myself. I couldn't figure out why I couldn't get out of bed, why I didn't want to go to work and why I was having extreme ups and downs with my mood. I kept telling myself to snap out of it, my life was great, and that this wasn't who I was.. I thought I could control myself but after months, it became apparent that things weren't going to get better on their own, so I reached out to Dr. Mal.
When we met, she truly changed my life.
I know that sounds extreme but I don't know what I would have done without her at this point. I think I cried the entire time we spoke and she made me feel like I was talking to a good friend.
What I was saying didn't make sense to me but it made perfect sense to her. She lifted a huge weight off my shoulders.
I commend what she is doing for women everywhere. She has the tools to help and transform your hormones.
I felt ashamed of what I was going through before Dr. Mal, and I hope that anyone feeling down and confused about their body, that they can reach out to Dr. Mal. She genuinely cares and wants to help.
After feeling how I did for so long, then after meeting Dr. Mal and learning so much about my body, I wish I went much sooner!
- Ashley Shannon, Manager, Arthritis & Injury Care
Course Curriculum
Clarity, Certainty & Your Why
Available in days
days after you enroll
All Things Hormones
Available in days
days after you enroll
The Psychology Behind Real Change
Available in days
days after you enroll
But.. What About the Money??
"It's expensive… I don't know if I could swing it… maybe next time.. "

I challenge that thought and see this as an investment. It is an investment in your health, your energy, your perspective, and your life!
How much money do you spend on coffee, other strategies, plans, supplements or quick fixes? Envision yourself a year from now and what if nothing changes, what does that cost you? I am not criticizing or judging. That is the last thing I would ever do. I am pushing you because I have been there. I know what it feels like personally and I have heard the stories of 1000's of women in my office. You are valuable and how you feel is the currency of your life. I want you to have the tools to take care of yourself, physically, mentally and spiritually, which is why the program also has a 30-day full refund policy. If you are not satisfied, simply return it!
---
But I Don't Have the Time....
Think of the time wasted in the run of a day, feeling like you don't have it in you, there's no gas in the tank. Consider this to be a ROT. Return on time. Return on energy. Return on health, on productivity, on clarity, on your mind-set and on your confidence.

I have condensed 15 years of education, clinic, professional and personal experience into this program. Only highly effective and proven tools, strategies, recipes, exercises and meal plans made the cut.
No more googling. No more guessing.
This program has been developed over the course of two years. It has been written and re-written. It has been tested, tried and altered. I set a launch date and pushed it. Only the highest quality information and proven strategies are allowed. Only quick, effective and empowering components are allowed.
Your Instructor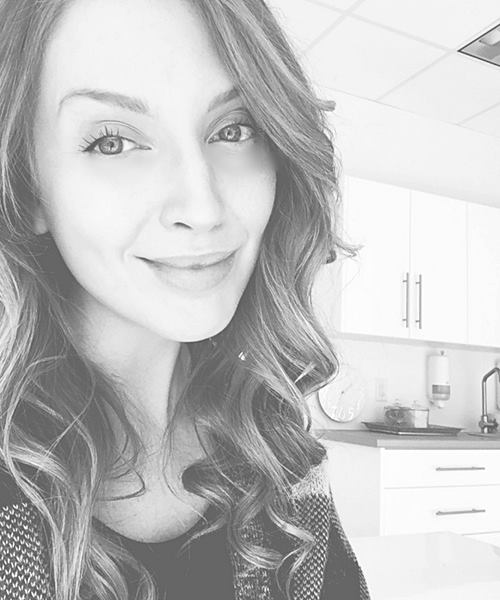 Dr. Mal, is only good at one thing. Cartwheels.
Also: making uncomplicated, effective, and guided programs for women to optimize their health, clear their minds and upgrade their lives (so, two things).
Hi!
I'm Dr. Mal. I've been in the preventative medicine world for 100 years now. Initially, this came about in a very selfish way. You see I grew up thinking I was "broken". I was horribly self-conscious, insecure and set the bar to perfectionistic standards. Surely I must have hit my head as a child...
So I sought answers. First in the world of health sciences and neurology, receiving my honours degree.
Interesting, but I wanted to know more. So I went on to achieve a doctorate degree in Naturopathic Medicine. Got it. It's coming together.
"I feel like me again."
After 10 years of education I discovered that marrying the worlds, neurology, preventative medicine and hormonal health in practice worked remarkably well. Go figure. I spent my days sitting with women discussing their challenges. How they feel exhausted, overwhelmed, and unfulfilled. I would nod, knowing exactly how they felt. They felt broken.
Luckily, with some tweaks to lifestyle, mind-set and a balancing act with their hormones, they came back. I say that because it's the most joyful thing I would hear in my office, "I feel like me again".
Then I got to thinking... All of this could be so much simpler, less stressful and fun, even. Why cant looking after yourself be joyous? You've got to eat, sleep and do stuff anyway. Why can't it be the right stuff for you?
---
Frequently Asked Questions
When does the course start and finish?
The course starts now and never ends! It is a completely self-paced online course - you decide when you start and when you finish.
How long do I have access to the course?
How does lifetime access sound? After enrolling, you have unlimited access to this course for as long as you like - across any and all devices you own.
What if I am unhappy with the course?
We would never want you to be unhappy! If you are unsatisfied with your purchase, contact us in the first 30 days and we will give you a full refund.
Wherever you are right now. Whatever is going on, it's a good time to start. Today is the tomorrow you spoke about yesterday.
HURRY!
This program is only available for a LIMITED time!
Reserve your seat today!
This course is closed for enrollment.